Study Abroad in South Africa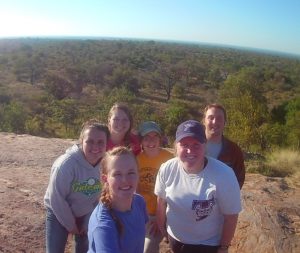 AFR 300:  Conservation and Management of African Mammals.
AFR 501 G:  graduate level
We hope to offer the course in 2021.
Open to all majors, no prerequisites.  Application required.
This 3 credit hour course is aimed at individuals passionate about wildlife who wish to become a part of conservation in action. Wildlife management has become an accepted and necessary part of wildlife conservation. Successful management includes monitoring and moving animals to reestablish the checks and balances of nature in managed systems. This type of work requires specialized training and experience which the students will receive through this wildlife capture course.
You can access the 2021 syllabus here
You can access the 2021 brochure here